Basement Waterproofing, Crawl Space Moisture Control and Foundation Repair in Edmonton, St. Albert, Sherwood Park, AB
Expert Basement Contractors Serving North Central Alberta


Testimonials from Our Valued Customers
"They have saved our homes and our family from financial ruin on 2 separate occasions now. They were there in a heartbeat and worked with us to a solution..."
Read More
Rex B. - Edmonton, Alberta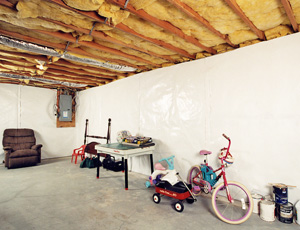 We Fix Wet, Flooded Basements!
If you're looking for a solution for your flooded basement or moldy, rotting crawl space, you've come to the right place. Basement Systems Edmonton's staff of certified waterproofers and crawl space contractors can create a customized waterproofing system in your home that will keep your space dry all the time!
Our services include:
Sump Pump Installation
Interior Subfloor Drainage Systems
Foundation Crack Repair
ENERGY STAR® Rated Dehumidifiers
Crawl Space Vapor Barriers
ThermalDry® Flooring
Free In-Home Waterproofing Quotes
... and much more!
Each product and installation includes a written warranty, including the lifetime limited warranty on our perimeter drainage systems. We also employ a full-time waterproofing system service team that's ready for you whenever you need us.
We're the Basement Contractors for You!
As a locally owned and operated waterproofing company, Basement Systems Edmonton is dedicated to serving our local community with the best practices and products in the industry.
As Basement Systems members, we're part of the world's largest network of independently owned and operated contractors, located throughout the United States, Canada, and the United Kingdom.
As members, they have access to over 25 patented basement waterproofing products, year-round trainings with leaders in the basement waterproofing industry, and the benefits of a full time R&D and Dealer Support facility. And as their customers, you have the benefit of knowing that you're working with a reputable, established company that's backed by an international network.
Our Free, No-Obligation Waterproofing Quotes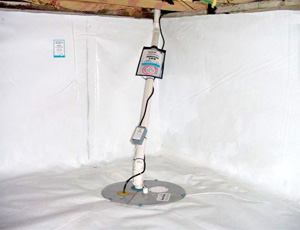 We Seal & Dry Damp, Musty Crawl Spaces!
Basement Systems Edmonton wants to show you that their services and products are the best ones on the market. To help you decide, we offer free, no-obligation basement & crawl space waterproofing estimates in Edmonton and throughout their Alberta service area.
Your Free Estimate will include a professional on-site inspection and measurement of your basement, a customized system design based on what you'd like to do with your basement or crawl space, and a free, written quote.
Looking for a price? Get a no cost, no obligation free estimate.